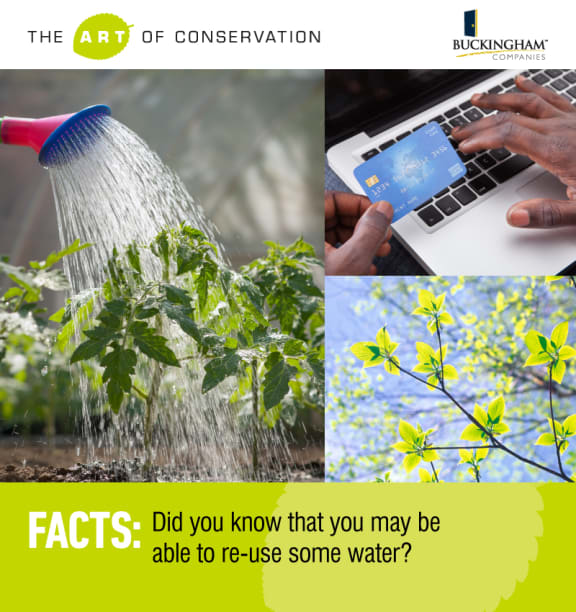 Did you know that you may be able to re-use some water?
Posted On: 10/15/2014
Try using a catch basin when you wash your fruits and vegetables. You can re-use this to water your plants.
Did you know that a dishwasher uses approximately 15 gallons of water per load?
Posted On: 10/01/2014
You can save a lot of water by running full loads. You may be using more than the dishwasher itself of you pre-rinse you...
Read More

about this news post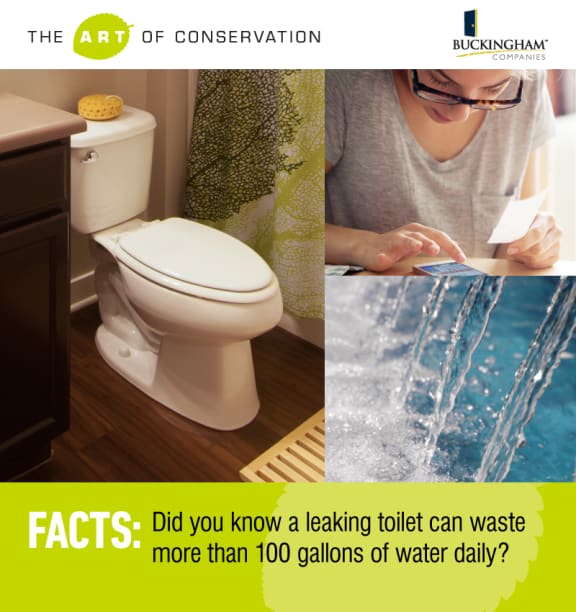 Did you know a leaking toilet can waste more than 100 gallons of water daily?
Posted On: 09/17/2014
If you suspect your toilet is leaking, please contact the Leasing Center. In fact, if you have any leaks in your home, w...
Read More

about this news post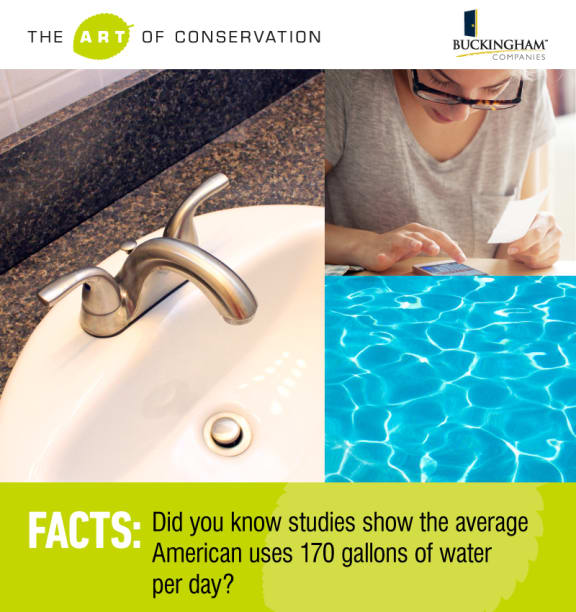 Did you know studies show the average American uses 170 gallons of water per day?
Posted On: 09/03/2014
By comparison, in Europe the average is only 25 gallons daily.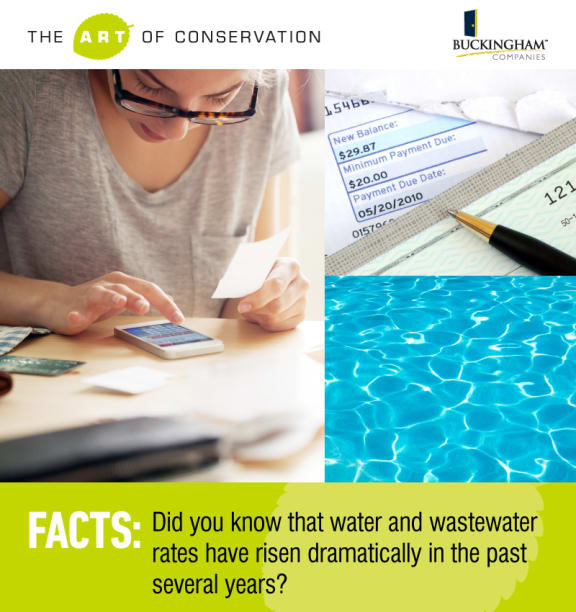 Did you know that water and wastewater rates have risen dramatically in the past several years?
Posted On: 08/27/2014
In some areas, water bills are now higher than energy bills. Help keep water rates affordable by conserving this natural...
Read More

about this news post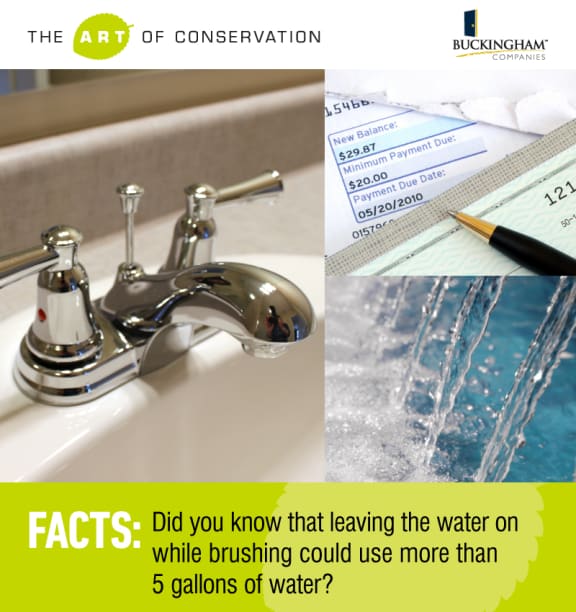 Did you know that leaving the water on while brushing could use more than 5 gallons of water?
Posted On: 08/14/2014
Save more than 90% of your water consumption while brushing your teeth or shaving. Turn off the water until you are read...
Read More

about this news post
Did you know that a running shower can use up to 6 gallons per minute or more?
Posted On: 07/30/2014
Shorter showers save money. They save the fuel necessary to heat the water, as well. If you run the shower to warm up th...
Read More

about this news post
Testimonials
We each love CityWay for the wonderful onsite amenities, the staff members that are so patient and helped us get settled so quickly when we moved in this past summer, and last but not least, the landscaping and design of the property makes the flow of life fun and easy.

- Carolyn & Larry
Location, location, location. CityWay's proximity to Fountain Square, Mass Ave, Lucas Oil Stadium and Banker's Life Fieldhouse can't be beat! I've also enjoyed getting to know other residents through CityWay's social events.

- Pat
It has been great at move in. You really can't beat the location and amenities. The staff has been hospitable, courteous and timely. The maintenance workers have been just as courteous and personable. Overall, I can not wait to continue living in the great community for a lengthy amount of time.

- ApartmentRatings.com
Office staff are very courteous and always seem organized, I have never had an issue at all. Maintenance staff are prompt and courteous, always a polite greeting when passed on the grounds. The grounds always look well kept and all facilities are clean and useful.

- ApartmentRatings.com
The CityWay team does such a great job creating a unique and special community experience.

- Rebecca D.
I have lived at CityWay since May 2020. I had an excellent experience during our move in process. The maintenance staff have always been professional and quick to respond to any of our needs. The leasing staff have always been welcoming and helpful when we have needed their assistance. The grounds are extremely well maintained and beautifully landscaped. The amenities are robust... well equipped fitness areas, two pools, dog parks, community gardens and much more!

- Sharon T.
I like living at CityWay thus far. The location is terrific being so close to the Irsay YMCA and nearby restaurants. The units themselves are high quality and I find them to be a great value for the price you are paying. Multiple fitness centers and pools are also great.

- ApartmentRatings.com
I had a great move in experience with the leasing team constantly responding to my questions immediately. The area is very nice and the amenities are great here! Even though I just moved in this place feels like home already!

- ApartmentRatings.com
Just moved Into a lovely apartment at CityWay. Move-in was super easy and the management staff was very responsive and knowledgeable throughout the entire search and leasing process. I would say my leasing agent was one of the key factors in choosing CityWay. The amenities were also really impressive.

- ApartmentRatings.com
It has been amazing so far. The staff is very friendly and efficient. The amenities have all been very clean and easy to access and use, which has also been great! I would definitely recommend this apartment to anyone that is looking to move.

- ApartmentRatings.com