The CityWay campus stretches from west of Delaware Street to Virginia Avenue and within the block of South Street to Bankers Life Fieldhouse. With a wide reach, you might not know that CityWay also goes up - 15 floor to be exact! The CityWay Tower is the premiere location for residents to live sitting directly in the middle of the CityWay campus and is attached to the North Parking garage. With higher end finishes, prime location, and spectacular views, it's easy to see why residents choose the Tower over our other buildings.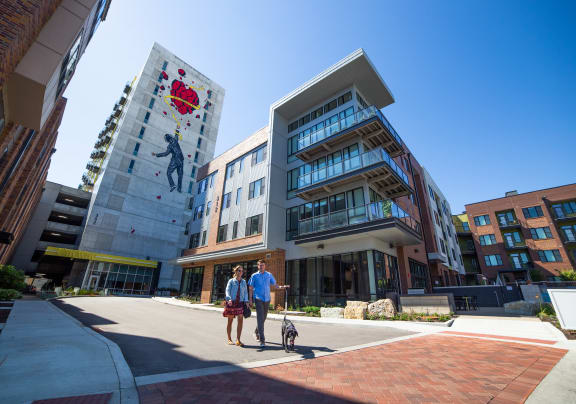 Best Views and Amenities
The Tower residents receive all the amazing CityWay perks and then some, including:

Skyline views of downtown Indianapolis
Floor to ceiling windows
Exclusive resident entrance
Exclusive rooftop lounge with deck featuring panoramic views of Indy
Private mailroom and lobby
Penthouse upgraded apartment home options
Exclusive Living
The Tower residents can take advantage of everything CityWay has to offer while having exclusive access to certain perks like an attached parking garage, Tower only resident entrance, private mailroom, and a rooftop amenity space all to themselves!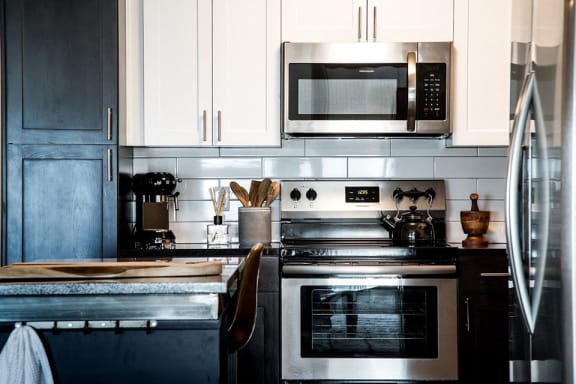 UPGRADED APARTMENT HOME FINISHES
Stainless steel appliances, granite counters, luxury vinyl plank floors, and floor to ceiling windows make each tower home easy to decorate and make your own.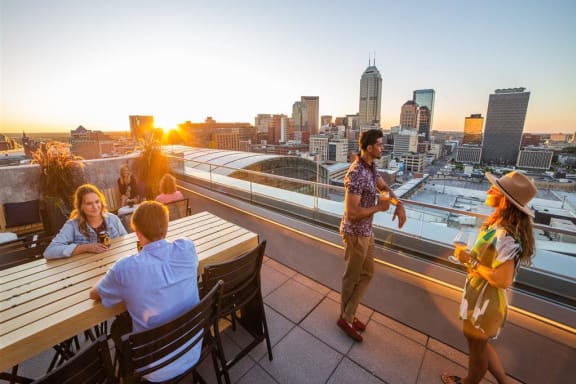 ROOFTOP AMENITY SPACE
Amenity space exclusive to Tower residents only features indoor and outdoor seating and entertainment with panoramic views of Indy.
ATTACHED PARKING GARAGE
Makes parking and accessing your car a breeze when it's within your building. Tower residents can park in the North Garage and access their floor via the elevator or stairs without going outside.