The CityWay campus stretches from west of Delaware Street to Virginia Avenue and within the block of South Street to Bankers Life Fieldhouse. With a wide reach, you might not know that CityWay also goes up - 15 floor to be exact! The CityWay Tower is the premiere location for residents to live sitting directly in the middle of the CityWay campus and is attached to the North Parking garage. With higher end finishes, prime location, and spectacular views, it's easy to see why residents choose the Tower over our other buildings.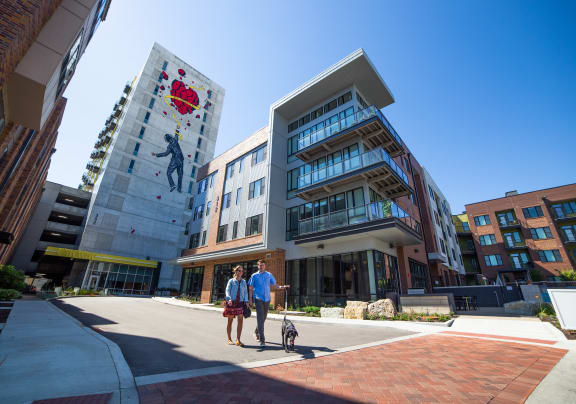 Best Views and Amenities
The Tower residents receive all the amazing CityWay perks and then some, including:

Skyline views of downtown Indianapolis
Floor to ceiling windows
Exclusive resident entrance
Exclusive rooftop lounge with deck featuring panoramic views of Indy
Private mailroom and lobby
Penthouse upgraded apartment home options
Resident events limited to Tower residents only including wine nights, restaurant tastings, workout classes, and more
Exclusive Living
The Tower residents can take advantage of everything CityWay has to offer while having exclusive access to certain perks like an attached parking garage, Tower only resident entrance, private mailroom, and a rooftop amenity space all to themselves!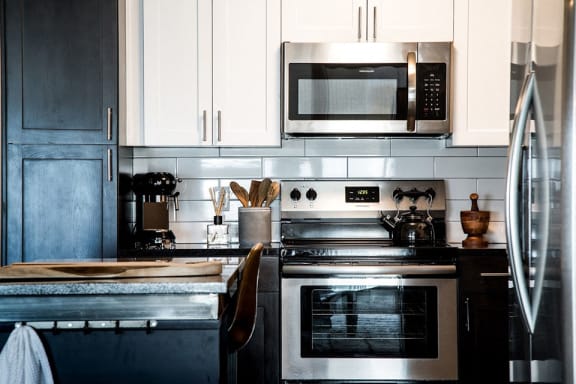 UPGRADED APARTMENT HOME FINISHES
Stainless steel appliances, granite counters, luxury vinyl plank floors, and floor to ceiling windows make each tower home easy to decorate and make your own.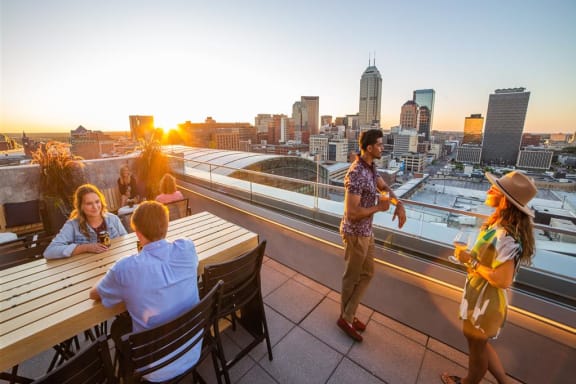 ROOFTOP AMENITY SPACE
Amenity space exclusive to Tower residents only features indoor and outdoor seating and entertainment with panoramic views of Indy.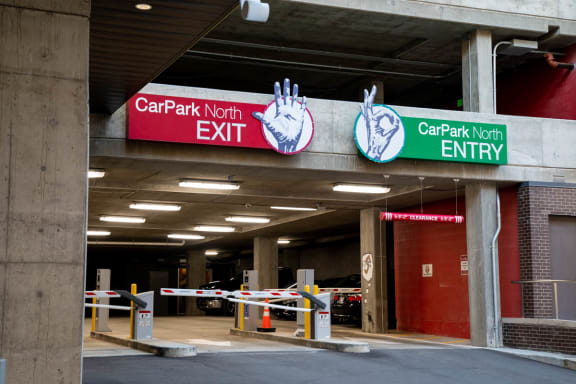 ATTACHED PARKING GARAGE
Makes parking and accessing your car a breeze when it's within your building. Tower residents can park in the North Garage and access their floor via the elevator or stairs without going outside.
Testimonials
We each love CityWay for the wonderful onsite amenities, the staff members that are so patient and helped us get settled so quickly when we moved in this past summer, and last but not least, the landscaping and design of the property makes the flow of life fun and easy.

- Carolyn & Larry
Location, location, location. CityWay's proximity to Fountain Square, Mass Ave, Lucas Oil Stadium and Banker's Life Fieldhouse can't be beat! I've also enjoyed getting to know other residents through CityWay's social events.

- Pat
It has been great at move in. You really can't beat the location and amenities. The staff has been hospitable, courteous and timely. The maintenance workers have been just as courteous and personable. Overall, I can not wait to continue living in the great community for a lengthy amount of time.

- ApartmentRatings.com
Office staff are very courteous and always seem organized, I have never had an issue at all. Maintenance staff are prompt and courteous, always a polite greeting when passed on the grounds. The grounds always look well kept and all facilities are clean and useful.

- ApartmentRatings.com
The CityWay team does such a great job creating a unique and special community experience.

- Rebecca D.
I have lived at CityWay since May 2020. I had an excellent experience during our move in process. The maintenance staff have always been professional and quick to respond to any of our needs. The leasing staff have always been welcoming and helpful when we have needed their assistance. The grounds are extremely well maintained and beautifully landscaped. The amenities are robust... well equipped fitness areas, two pools, dog parks, community gardens and much more!

- Sharon T.
I like living at CityWay thus far. The location is terrific being so close to the Irsay YMCA and nearby restaurants. The units themselves are high quality and I find them to be a great value for the price you are paying. Multiple fitness centers and pools are also great.

- ApartmentRatings.com
I had a great move in experience with the leasing team constantly responding to my questions immediately. The area is very nice and the amenities are great here! Even though I just moved in this place feels like home already!

- ApartmentRatings.com
Just moved Into a lovely apartment at CityWay. Move-in was super easy and the management staff was very responsive and knowledgeable throughout the entire search and leasing process. I would say my leasing agent was one of the key factors in choosing CityWay. The amenities were also really impressive.

- ApartmentRatings.com
It has been amazing so far. The staff is very friendly and efficient. The amenities have all been very clean and easy to access and use, which has also been great! I would definitely recommend this apartment to anyone that is looking to move.

- ApartmentRatings.com