Meet our July Resident of the Month, Molly!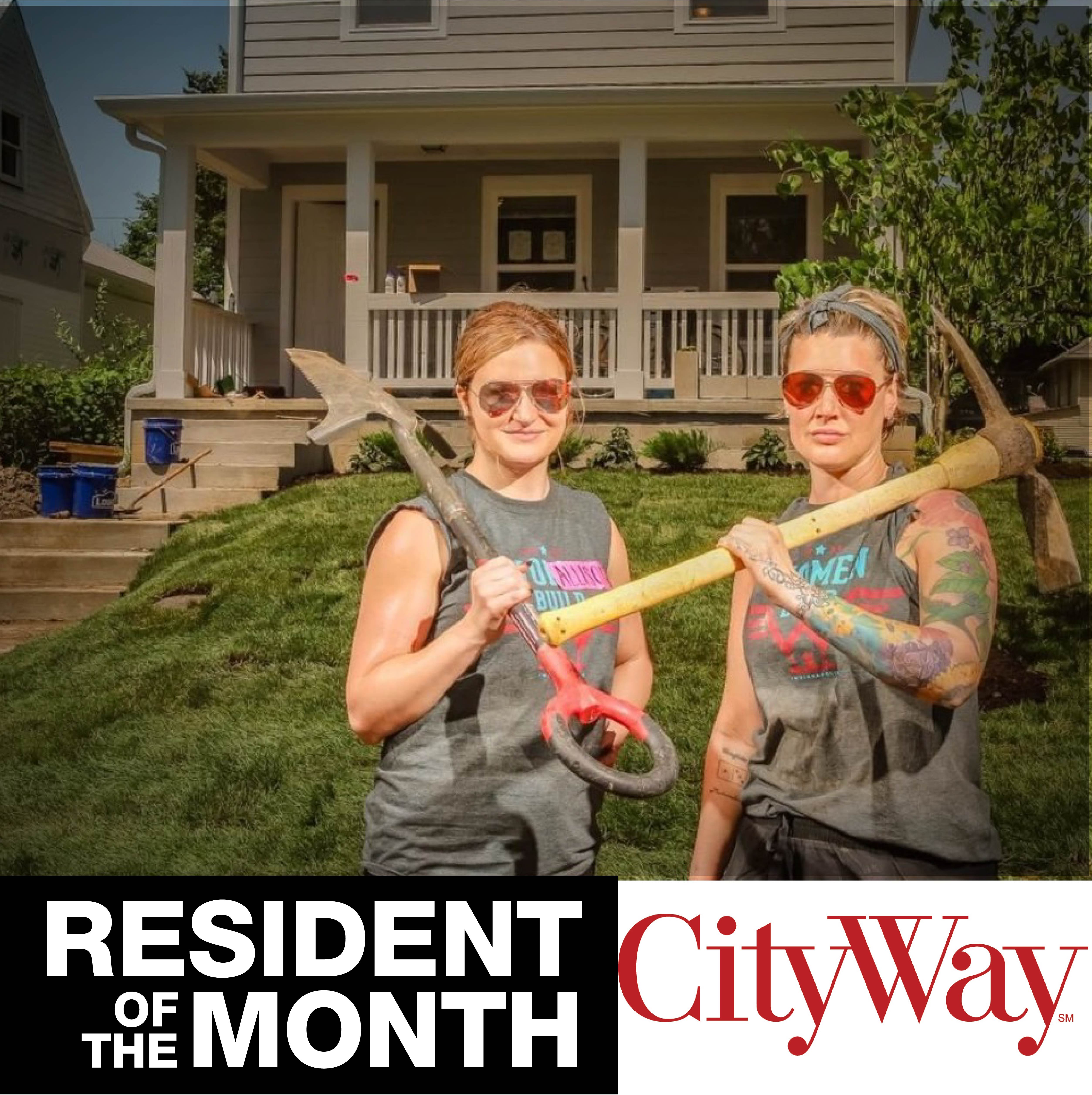 Molly (right) stopped by to answer a few questions. Check them out below!
1. How long have you lived at CityWay, what floorplan did you choose and why?
I have been part of the CityWay community for over 3 years with Salon Lofts, but moved into the apartments a little over a year ago. I have really loved being part of the progress and seeing the expansions happening around the campus. I chose the one bedroom with a balcony, The Azure!! I HAVE to have space to sit outside and read and of course my mini plant jungle out there brings me joy!
2. What do you love most about the CityWay community?
I love the people! I couldn't ask for a better group of people to share this space with. My business partner Allison Rutledge is basically my sister, the staff at CityWay has become part of my everyday existence. Doug and Jason are my dudes and make sure the place is always beautiful and clean. Ash/Danielle/Justeen, all the ladies – have been so helpful and really care for the residents and campus with great passion. I have really enjoyed teaching yoga on Sundays and getting to know even more of my neighbors, as well as being able to have them, not only as neighbors, but clients and friends.
3. What is/are your favorite Indianapolis event(s)?
Honestly, there is so much to do this is hard… highlights this year: Zoobilation, Summer Nights at Newfields, I love the Dugout in Fountain Square, the Farmers Market every Wednesday. Nesso!!! (the resident events are so fun). Wreath making with Urban Contessa, and Miracle on South was a really cool experience. I look forward to doing more and meeting more people. Big thanks to the team of people that make this community a home!
Thank you, Molly, for all of your kind words! We are very thankful to have you as a resident and a business partner!
Interested in being our next Resident of the Month? Contact Danielle today!