Meet our October Pet of the Month, Slinky!!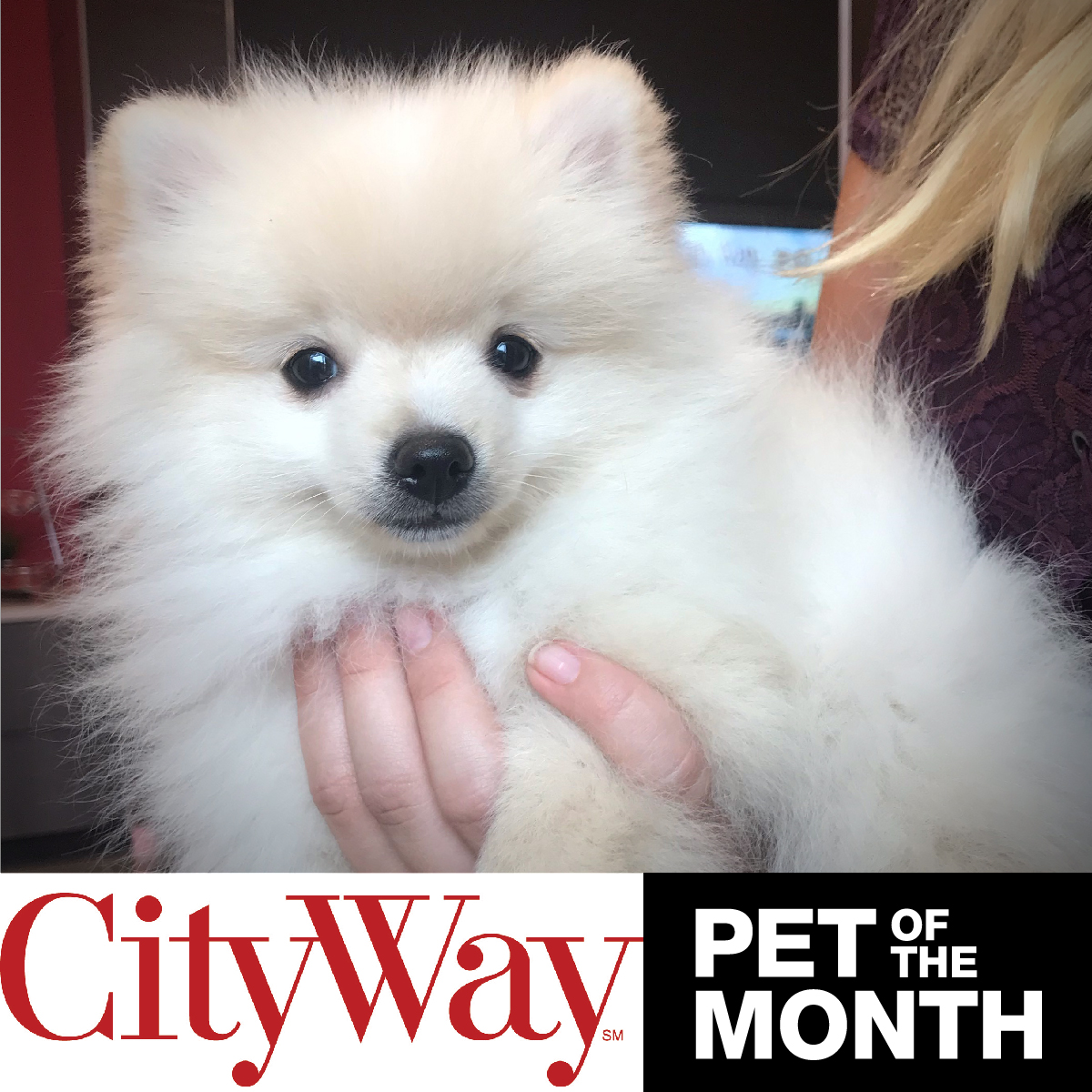 This cutie recently joined our community and we have been swooning over him ever since! Read more about him below!

Favorite place to explore in CityWay?
He really loves seeing the art on the walls, and we really love to take cute pictures of him with it. Another place he really likes is the outdoor barbecue area. We brought him there last weekend, and he loves seeing the neighbors and the other dogs. Since he doesn't have all his shots yet, he doesn't go to the pet areas. However, I'm pretty sure he is super excited to go there because he keeps admiring it from the window.
How long have you lived here, in what floor plan and favorite place to chill in the house?
We have been living here for only 3 months, but we are enjoying it very much. We are in a Saffron Townhome. His favorite place to chill is the living room, we did a little area for him over there with a bed, a lot of toys, etc. He loves it!
Favorite activity?
He loves to run around. When we let him out of his crate he starts running though our living room. It's the cutest thing ever!!!
Thank you for sharing! Slinky sure is cute and we can't wait until he is old enough to try out our two new dog parks!! Interested in featuring your pet? Email [email protected]!