Meet our June Pet of the Month, Sebastian!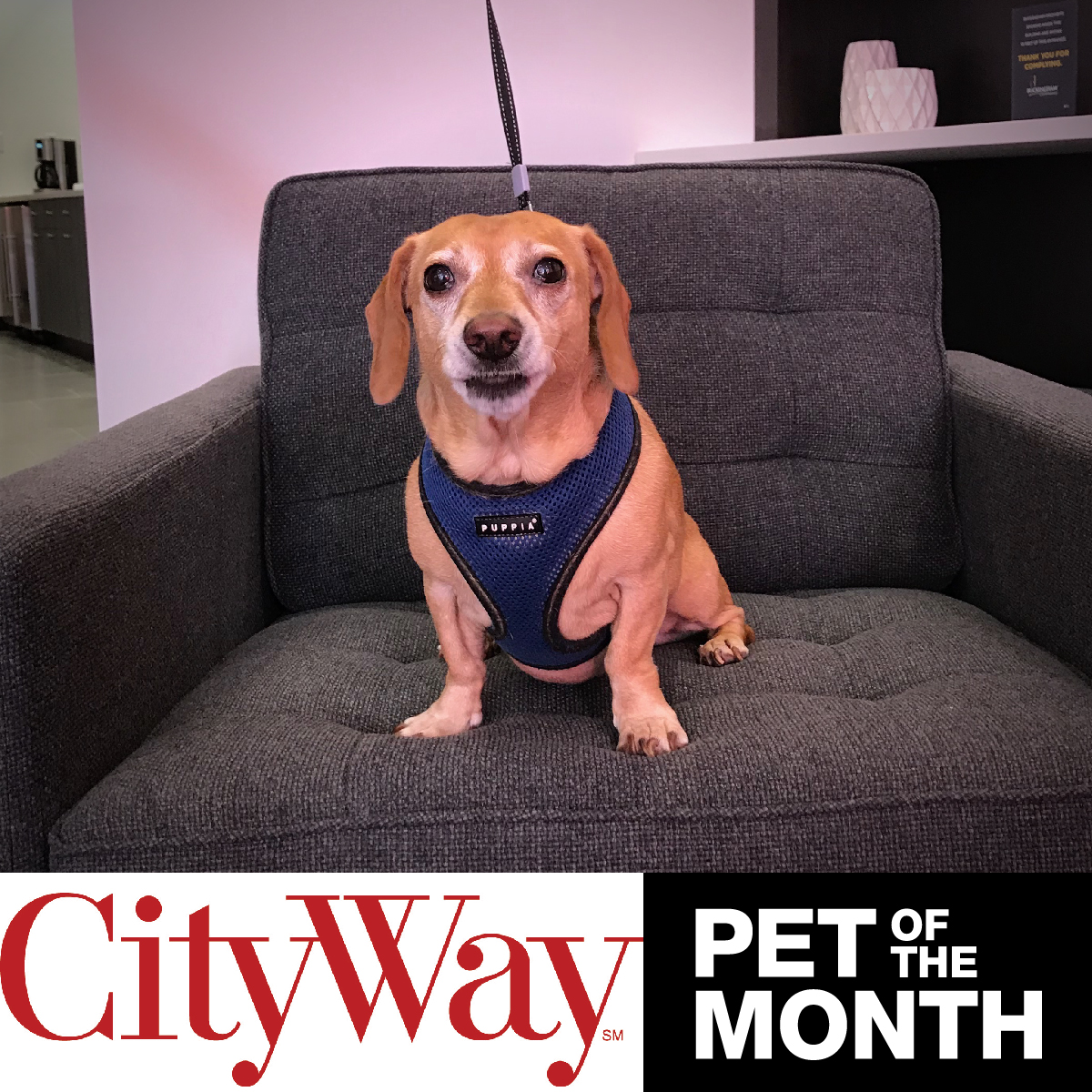 He may be small, but he sure is spunky! Read all about him below.
What is his favorite toy?
Sebastian loves destroying squeaky toys!
What is his best personality trait?
His fearlessness!! With the exception of the microwave timer and other things that beep, he's not afraid of anything!
How long have you lived here, in what floor plan and where is his favorite spot to lounge?
We've lived here for about three years. We currently live in an Amethyst floor plan. Sebastian loves lounging outside on the rooftop terrace or on the balcony — wherever he can catch the warmest sunbeams!
Thank you for sharing about Sebastian. We always love seeing him waddle around the community!
If you're interested in featuring your pet on our blog, contact Danielle today!