Pet of the Month: Frankie the Bunny
It is no surprise that CityWay puts our pets first! Not only do we have two dog parks plus an abundance of free-roaming green space, but we love to accommodate all types of pets within our community. Which only makes sense that our Pet of the Month is Frankie the Bunny!

Adopted from IndyCLAW, Frankie is a Lionhead rabbit with a soft mane and strong back legs. Frankie gets a small salad every day, which he hopes includes cilantro–that's his favorite!
When he is out of his cage, Frankie loves to hide in the maze between his bag of pellets, hay, and litter–yes, he is litterbox trained! Frankie has learned that his mom will give him a treat if he bites on the bars of his cage enough. He spends most of his time in loaf form in the corner of his cage, but Frankie will perk up his ears to hear the Jonas Brothers. As a small animal, Frankie loves living at CityWay rent-free!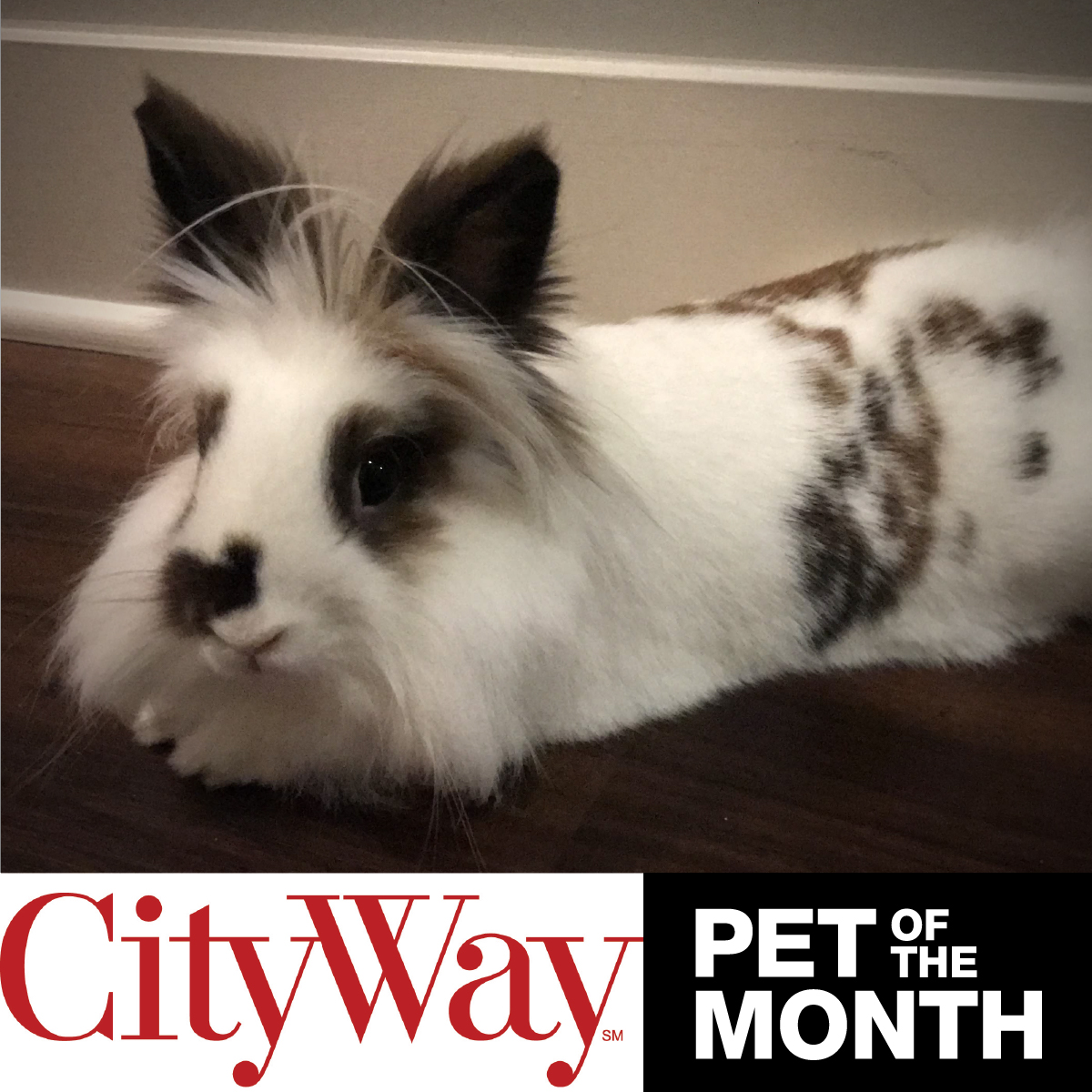 'Tis the season for giving back! If you are looking for ways to help the Indianapolis animal community this year, check out our donation list for the SouthSide Animal Shelter. All desired items can be donated to the donation boxes in the north and south vestibules.
We hope you all have a joyous holiday season!