Read the full article here.
By: Austin Considine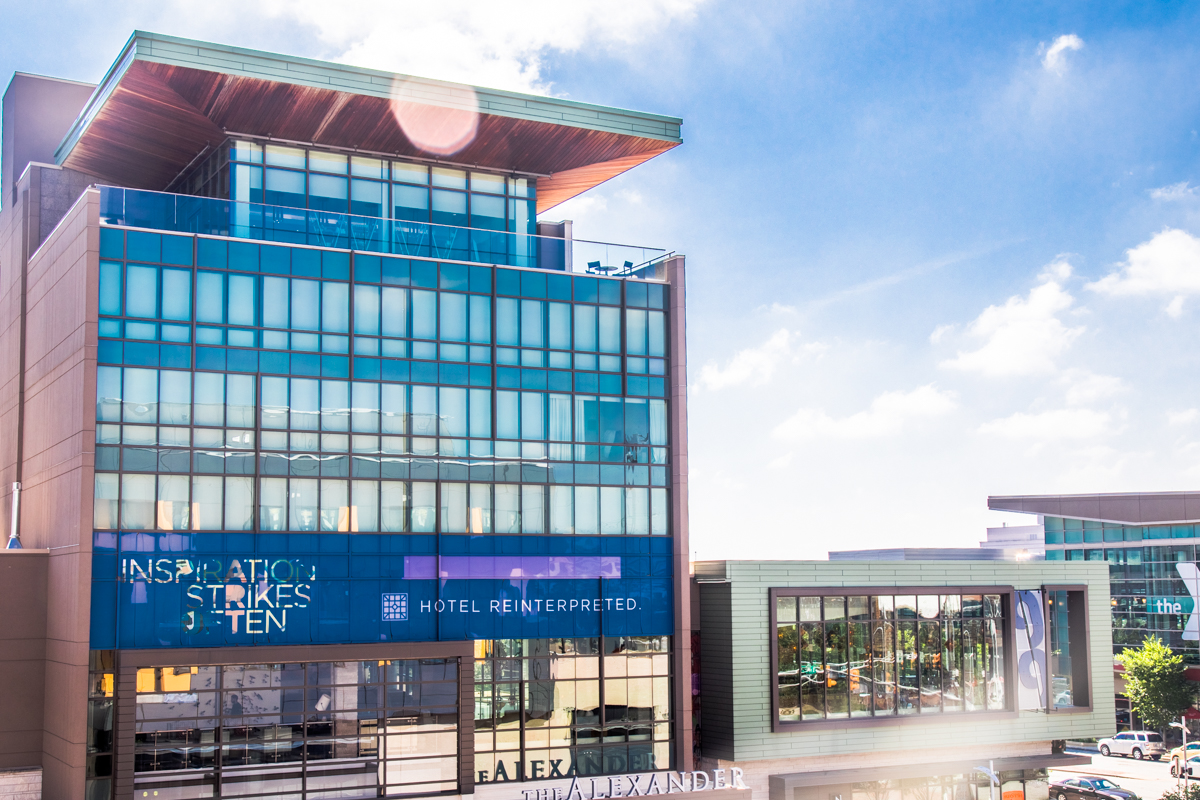 Naptown no longer, Indianapolis has become a hub for residents and visitors alike to explore. "Opened in 2013, The Alexander Hotel was developed as a joint venture with the Indianapolis Museum of Art. Art-themed hotels weren't new, but the collaboration set it apart, as did the collection. Its crown jewel, however, may be the bar, Plat 99, designed by the Cuban-born artist Jorge Pardo, hung with 99 colorful, hand-molded acrylic lamps. The menu includes pick-me-ups like a latte made with doughnut milk for $6 (that's milk in which doughnuts have been soaked) and a cocktail made with two kinds of local moonshine for $12."
"Many hotels have art, but the art at the 209-room Alexander — made by local, national and international artists — is installed museum-style, with identifying wall texts. The downtown location puts you right in the city's heart and close to Fountain Square, and the bar, designed by the MacArthur "genius grant" winner Jorge Pardo, is one of Indy's most fashionable spots come nightfall (333 South Delaware Street; thealexander.com; doubles from $159)."